To upgrade your Basic account to Standard or Pro, you need to process a payment for either a monthly or yearly subscription.
IN THIS ARTICLE:
What are the available payment options?
We accept payment by Visa, Mastercard, and American Express credit and debit cards.
We also accept payment by bank transfer or check.
How to process a credit card payment?
Once you choose your individual or school plan, you will be routed to a page to input your credit card information.
You need to enter the credit card number, expiration date, and the credit verification code or CVC. This is an extra code printed on your debit or credit card. With most cards (Visa, MasterCard, bank cards, etc.), it is the final three digits of the number printed on the signature strip on the reverse of your card.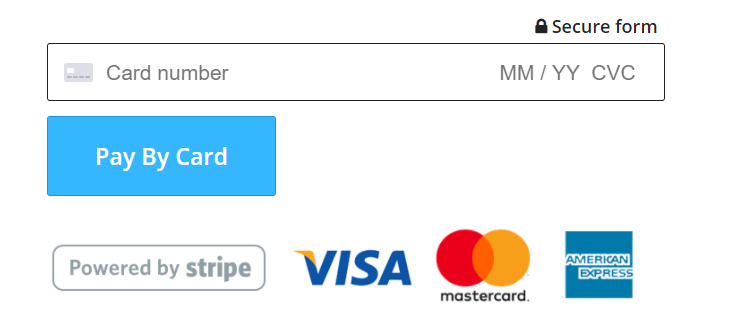 How to process a bank transfer?
A bank transfer is available through our school plan and is for a yearly account.
Select your plan. Choose the number of users. If you are paying for your personal account but through bank transfer, you can choose 1. Then choose between Standard or Pro.
Enter the details required. Click Next.

Get an invoice.

You can send the invoice by email, download it as a PDF, or print it. Click Next.
Open the generated invoice and proceed with the bank transfer using the bank information. See the sample invoice below.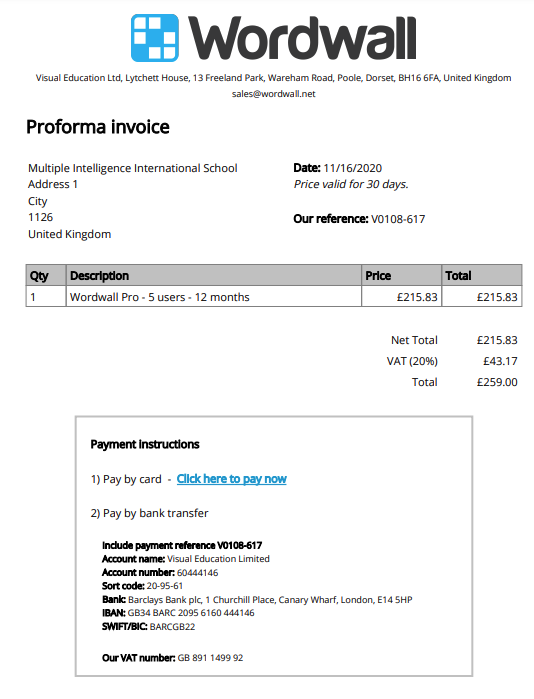 5. Upon paying, please include the quote number or reference number of the proforma invoice - V0XXX-XXX, this is to ensure easy tracking of payment.